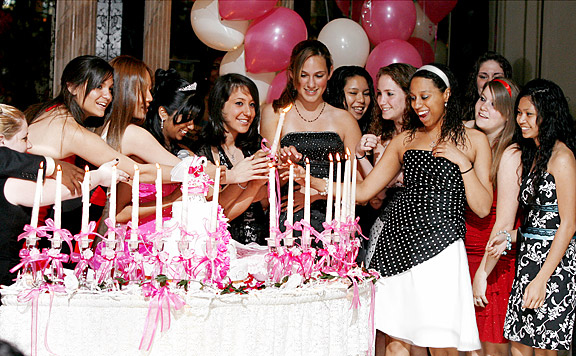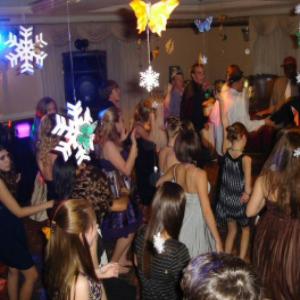 Watching your youngest and oldest relatives dancing and getting it all on video are memories you will treasure for a lifetime.
It's an added bonus if the music compliments the theme of the party. Whatever type of music you decide on, remember that this form of entertainment is a gift to your guests, to add to their enjoyment of your event.
Your choices for birthday party music are limited only by your imagination.
Weddings ● Birthday Parties
Karaoke Parties ● Block Parties
Corporate Events ● School Events
Special Events

Birthday Parties
You have found the perfect birthday party entertainer whether it is a sweet 16 or a super 60th. We have over seven decades of music able to accommodate anyones request and keep the party hopping.
A good tip for planning a fun birthday party is to go with a theme. It will all come together the decorations, food choice, wardrobe, and music. Themes are fun for everyone and make your party different than the average get together. Hiring an event decorator will eliminate a lot of the work in putting together your theme, and ensure that every last detail is in place.